Project Partners
FZI Research Center for Information Technology
The FZI Research Center for Information Technology at the Karlsruhe Institute of Technology is a non-profit institution for applied research in information technology and technology transfer. For 30 years, FZI has transferred latest scientific findings in information technology to companies and public institutions and qualified young people for careers in academics or business as well as self-employment. Scientists of the FZI Research Division Software Engineering contribute their expertise in the decoupling of technical and operational aspects of IT systems and the use of model-driven development techniques (MDSD) and domain-specific languages (DSL) to the project.
Study Centre for the Visually Impaired (SZS)
The SZS supports and advises students and prospective students with visual impairment in all study courses offered at KIT. Thereby, students with blindness or low vision get the opportunity to study in a self-determined and inclusive way at KIT and to find access to professional life. Together with the Chair of Computer Systems for Visually Impaired Students we do research on Assistive Technologies and on new ways of getting access to STEM fields.
The Team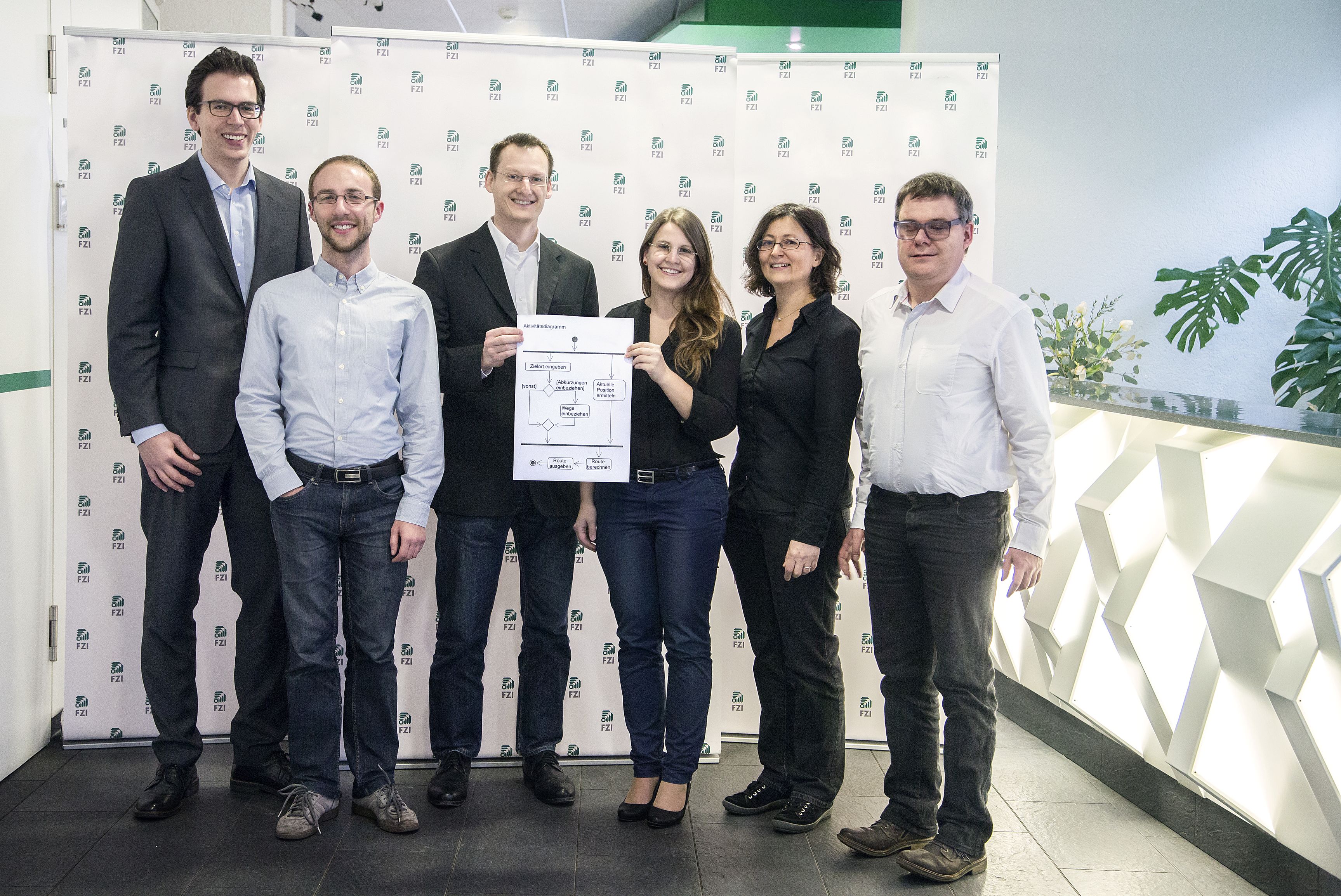 The Cooperate-Team from left to right: Jörg Henß, Stephan Seifermann, Dr.-Ing. Henning Groenda, Vanessa Petrausch, Dr. Karin Müller and Gerhard Jaworek
Funding
This work is funded by the German Federal Ministry of Labour and Social Affairs under grant 01KM141108.
Project Duration
1st January 2015 - 31th December 2017